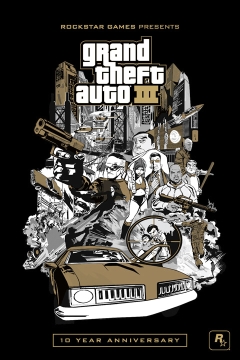 Grand Theft Auto III reshaped the video game landscape when it was released in 2001. You might say that Liberty City left us speechless (rimshot).
This Fall, in commemoration of the game's 10th anniversary, Rockstar plans to bring GTA3 to a new generation of gamers on select iOS and Android devices:
Apple iOS Devices: iPad 2, iPhone 4S
Android Phones: Droid X2, HTC Evo 2, LG Optimus 2X, Motorola Atrix, Samsung Galaxy S2
Android Tablets: Acer Iconia, Asus Eee Pad, Motorola Xoom, Samsung Galaxy Tab 10.1
Support for additional devices will be announced at a later date.