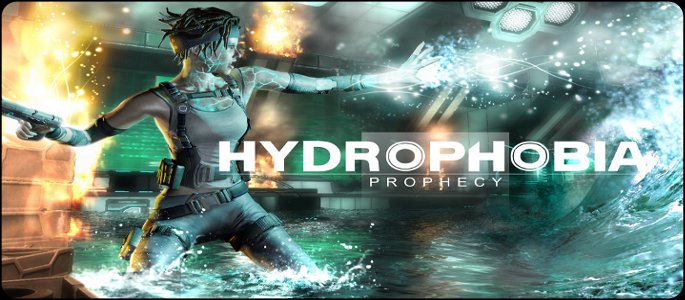 Get ready to dust off your Move controller: Hydrophobia Prophecy will be available on the PSN starting this Tuesday, November 1.
I've been pretty excited about this game since it first launched on the Xbox 360, and I know it's evolved a lot since then. According to Dark Energy Digital's Peter Jones, "The PlayStation 3 is now by far and away the best looking and best playing version of the game on any platform – it's in a different league compared to the original release, with many game systems reworked from the ground up, compelling new mechanics and a deeper back-story. What's more, the PlayStation Network release will also contain the Darknet feedback system, a first on console, allowing players to engage directly with us, the developer."
Of course Sony chimed in about the Move compatibility as well. Andy Stewart said, "Hydrophobia Prophecy is a fantastic third person adventure game built around the PlayStation Move controller. The Move implementation is excellent and will considerably enhance the experience for gamers."
Hydrophobia Prophecy will be free for PlayStation Plus subscribers, and $7.99 for you sorry saps who aren't. Now, if you'll excuse me, I'm going to go charge my Move controllers.