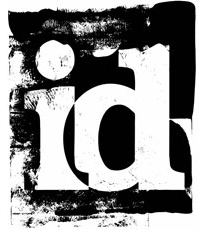 On the eve of their first game in seven years, id Software Creative Director Tim Willits sat down with GamesIndustry.biz to discuss the company's present and future including Rage, Doom 4 and… Rage 2?
On the subject of a Rage sequel, Willits said that DLC for Rage will come first, but the developer did reveal that id plans to begin work on Rage 2 if sales of the first game are good enough:
When I came to see you for the Rage announcement you were already talking about it being a franchise, can developers just not afford to make standalone titles in the current climate?

Willits: You need to make a franchise, especially for us. We're doing everything we can to turn it into a franchise, "please let it sell so we can make another one!"

So we definitely, from the get go, planned to make this a much bigger franchise, a much richer world, that allows us to have different games, and we can make more mobile games, heck, we could make a social game with Rage if we wanted to. And hopefully we can make a Rage 2. Hopefully.
And what of id's other major project, Doom 4? Willits revealed that at the time of the game's 2008 announcement, only one person was working on Doom 4. Apparently, the game's ultra-early announcement was all a ploy to get resumes:
Willits: We had to say that we were hiring folks [for Doom 4], so we had a long internal debate and we were like "why don't we just tell people?" So we said we were hiring, but at that point we only had one guy working on it. But it was the best way to get resumes, because everybody wants to work on a Doom game.
So Rage will be available this Tuesday, Doom 4 is in the works for some time after and Rage 2 will come out in the far future… hopefully.