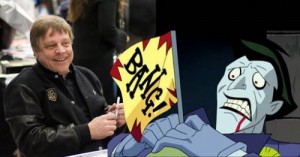 After almost two decades of voicing the madman on "Batman: The Animated Series" and in numerous games – including the recently released Batman: Arkham City, Mark Hamill is retiring from his post as The Joker. This marks the second departure of a long-time voice actor from the series, with Arleen Sorkin, voice of Harley Quinn, announcing her leave in May 2011.
Hamill made his announcement via Twitter, where he posted, "Hello/Goodbye Joker! I've enjoyed every minute behind the wheel of the Crown Prince's crazy car- I'm going to miss him more than I can say!!"
The sequel to 2009's Batman: Arkham Asylum, Batman: Arkham City was released on October 18 to critical acclaim and currently holds a 95 average rating on Metacritic. Given the new release's success, we can only hope that Hamill is staying in character with his recent announcement and playing a big joke on all of us.