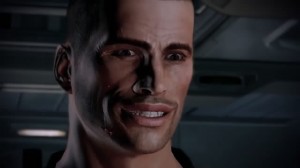 If you've been living and breathing Mass Effect since the release of the original game, this news is probably going to excite you.
BioWare has announced that a playable demo of Mass Effect 3 will be released in January 2012, featuring both single-player and multiplayer modes. Early access to the multiplayer portion of the demo will only be available to those who have redeemed the Online Pass included with Battlefield 3. And not to worry, this demo will be available in all regions and on any platform.
The duration of the demo's availability is unknown at this point, but BioWare is saving that news until you calm your crew back down and get the Normandy under control. More details as to the demo's early-access release date will be specified in November, says BioWare.
Also, don't tell anyone – but it seems that BioWare will be announcing another way to gain early access with no purchase necessary. Take my word for it though, you're probably going to want to buy Battlefield 3 anyway.