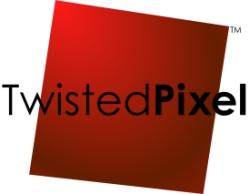 Before now, indie developer Twisted Pixel has always created games exclusively for the Xbox 360. Today, Microsoft has decided to make it official by purchasing the company and making them a part of their Microsoft Studios network.
"Twisted Pixel has an incredible track record of innovative, critically acclaimed, and most importantly, fun, games," said Phil Spencer, corporate vice president, Microsoft Studios. "Microsoft Studios is home to cutting-edge entertainment experiences, and the incredible creativity of the Twisted Pixel team will help drive further innovation around Kinect and Xbox Live."
The developer's most recent game, The Gunstringer, was released a few weeks ago. In addition to that undead, Kinect-powered puppet show, Twisted Pixel has created a quartet of comically twisted games: Splosion Man, The Maw, Comic Jumper and Ms. Splosion Man.
Let's hope Microsoft doesn't make them change their wacky ways; it'd be a crime.