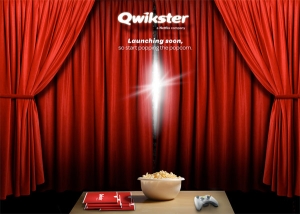 Netflix CEO Reed Hastings sat down to a nice dinner of crow yesterday before composing a post on the company's official blog that doubles as the obituary of Qwikster.
The ridiculously unpopular site split (Netflix would have been streaming-only, while Qwikster would have handled the DVD rentals) was announced just three weeks ago, but like the New Coke debacle, it has been quickly reversed. Hastings wrote in his post that, due to user demand, all DVD rentals and streaming services would stay under the Netflix name.
"This means no change: one website, one account, one passwor… in other words, no Qwikster," he said. The July price increase will stay in place, however.
During the initial announcement, Hastings also revealed that Qwikster Netflix would be adding PS3, Wii and Xbox 360 games to its rental options. This plan appears to be on the backburner for the time beings as Steve Swasey, the Netflix Vice President of Corporate Communications, told GameSpot the company is "still considering" how to proceed with game rentals.
Qwikster may be dead, but hopefully our favorite Twitter user will keep the name alive for a good, long time.