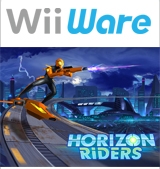 After adding Zelda: Four Swords and Super Mario Land 2 to their online stores, what does Nintendo follow them up with? Business as usual.
The DSi Shop will receive two new releases: House: Episode 3 – Skull and Bones, another episode in the adventure game adventures of the pill-popping doc and Simply Minesweeper, a handheld version of the venerable Minesweeper.
The 3DS eShop adds Side Pocket, a Game Boy-era pool game in glorious black and white (and pea green).
Finally, Horizon Riders, a space shooter controlled with the Wii Balance Board had been added to the Wii Shop.
More information on all of these titles can be found in the weekly Nintendo Download newsletter.