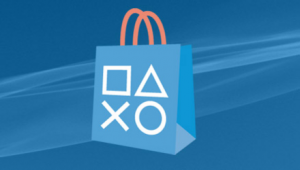 If you're like me, you're making sure you spend $60 in the Playstation Store this month in order to get the $10 credit back in November. Once I signed up for a three-month PS Plus subscription, I realized that it would be easy to drop the remaining $40 on a couple of games.
This week, that task gets even easier for anyone else reaching for that $10 credit. First of all, the initial PS2 titles on the PS Store are obviously still available (GrimGrimoire for $10? Sold!) and we're getting some more neat content to choose from this week! Okabu is out this week – and looking pretty awesome too – as well as Rocketbirds: Hardboiled Chicken. Both of these games are currently 20% off for PS Plus members as well. So you can save while you save on savings. Ahem, /x-zibit.
Dungeon Defenders also seems insane, and I am a sucker for anything tower defense. Sony is offering free Dungeon Defenders DLC for PS Plus members as well. Consider me convinced. Oh, and also, there's some other game – Payday: The Heist. It's probably fun, and has some clowns robbing banks. If you want to play through the first five minutes of The Dark Knight movie, maybe this would be a good purchase for you.
The Store is bursting with even more new releases including Beat Hazard Ultra, an "intense music driven twin-stick arcade shooter;" downloadable versions of Dead Space and Ridge Racer 7; the lovable adventures of Sam & Max: Beyond Time And Space; and the robot boxing of Real Steel.
There are still many discounts on Halloween/Zombie-themed games as well. Check 'em out, and enjoy your credit back in November! Also, look here for all the information about this week's PlayStation Store update.