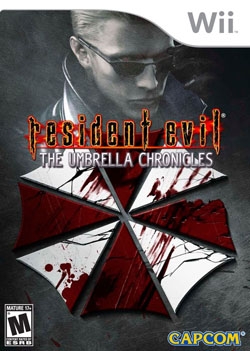 Capcom held a special event in Japan today to honor Resident Evil's 15th anniversary. Aside from the anniversary party and some cake, the company has also announced a new Resident Evil game, which is actually an old game repackaged for a new platform.
Resident Evil Chronicles HD will bring the light gun shooting of Resident Evil: The Umbrella Chronicles and Resident Evil: The Darkside Chronicles to the PS3 in a single package. As with the recently released House of the Dead: Overkill – Extended Cut, the Chronicles HD collection will include enhanced graphics and PlayStation Move support.
A North American release date wasn't announced, but Capcom loves re-releasing Resident Evil games like a zombie loves brains. So I'd say it's a… no-brainer.
[Source: Andriasang]