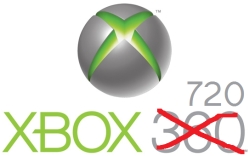 Take this one with a huge grain of salt, but tumblr blog MS nerd has posted a leaked trade show schedule for Microsoft that covers every expo from now until the end of 2014. This treasure trove of data reveals release dates for Windows 8 and Windows 9 as well as info on the next Xbox and a Kinect refresh (both scheduled for 2014).
The most important conferences/dates appear to be E3 2012 ("Xbox SDK, 3G Kinect games announce"), E3 2013 (Xbox "loop" announce), Build 2013 (Xbox "loop" launch), E3 2014 (Kinect HP2 announce, Xbox PU announce), and Nov 2014 (Kinect HP2 launch, Xbox PU RTW).
While these acronyms go unexplained, allow me to take a stab at it. The short timeframe between the Xbox "loop" announcement and its launch likely points to another Xbox Live refresh or some other rebranding scheme. The 2014 dates are much more interesting as Kinect HP2 may possibly stand for "Hardware Profile 2" (meaning a redesign/upgrade for the Kinect sensor) and the Xbox PU may refer to a "Powered Up" Xbox (also known as the Xbox Next among rumormongers). Of course, this is all just speculation on my part.
The full Microsoft conference schedule can be found after the break.
CES 2012
Win8 + WinStore beta
CTP
Tango1 launch
MWC 2012
Tango2 SDK
MIX 2012
Win8 RC
beta
Tango2 launch + Apollo announce
Kinect commercial SDK
E3 2012
Xbox SDK, 3G Kinect games announce
Apollo SDK
Win8 RTM
Aug 2012
Win8, , WP8, Xbox Store launch
Build 2012
XAML+XDE platform
Win8 PU DP
announce
CES 2013
Win8 PU Beta
MWC 2013
Apollo+1 teaser
MIX 2013
HTML platform (IE11)
Win8 PU RC
Beta
Apollo+1 SDK
E3 2013
Xbox "loop" announce
Win8 PU RTM
Build 2013
Win9 DP
RTM
Xbox "loop" launch
CES 2014
Win9 Beta
MWC 2014
WPN teaser
MIX 2014
Win9 RC
WPN SDK
Kinect SDK update
E3 2014
Kinect HP2 announce
Xbox PU announce
Build 2014
Win9 RTM (IE12)
Win9M RTM
CTP
Xbox PU preview
Nov 2014
Win9, Win9M, Kinect HP2 launch
Xbox PU RTW