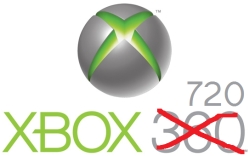 New rumors from Develop have hit the Intertubes and they once again concern the PlayStation 4 and the Xbox 720 (or Xbox Next if you prefer).
The latest round of rumors say that several internal studios at Sony have begun work on PS4 games. Supposedly, these games are still in the very early stages, but the projects could enter "full production" if given the green light. Naturally, Sony declined to comment.
While Develop's source didn't delve into which of Sony's studios were working on next-gen games, it's probably not hard to figure out. Almost all of the company's high-profile teams (Polyphony Digital, Sony Santa Monica, Zipper Interactive, Sucker Punch, Guerrilla Games, and Media Molecule) have yet to announce their development plans for 2012 or beyond. What could they all be working on? PS4 games of course.
A different set of sources informed the magazine that the Xbox 720 will likely make its debut at E3 2013 ahead of a Fall 2013 release.
The rumors also mentioned that Lionhead is working on Fable IV for the system. Peter Molyneux previously mentioned the next numbered Fable game at this year's BAFTA Games Awards. But he was very careful not to announce the game's existence or mention what system it may appear on.
But the Xbox Next seems like a pretty safe bet.