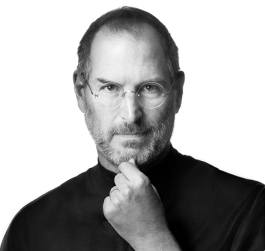 Steve Jobs, the founder of Apple, and the co-creator of the arcade classic Breakout, has died. Jobs, who was 56, is survived by his wife Laurene and four children.
Jobs was diagnosed with pancreatic cancer in 2004 and received a liver transplant in 2009. He took a medical leave of absence from Apple in January and resigned as CEO on August 24. The company announced the iPhone 4S, their first major product launch without Jobs at the helm, yesterday.
Apple is encouraging the public to send thoughts, memories and condolences of Jobs to rememberingsteve@apple.com along with releasing the following statement:
Apple has lost a visionary and creative genius, and the world has lost an amazing human being. Those of us who have been fortunate enough to know and work with Steve have lost a dear friend and an inspiring mentor. Steve leaves behind a company that only he could have built, and his spirit will forever be the foundation of Apple.