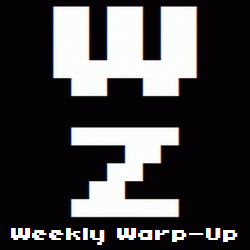 No, that's not a typo. Welcome to the Weekly Warp-Up, your weekly wrap-up of the biggest and the best articles posted at Warp Zoned this week…
Get Warp Zoned!
Blizzard's annual BlizzCon festival is underway this weekend and company executives have revealed loads of new details about World of Warcraft, a new WoW expansion, StarCraft II: Heart of the Swarm, and Diablo III. But before we delve deeper into the snowstorm of news, let's look back to earlier in the week when we made the argument Why I Hate Hearing the Words "Borderlands and Fallout 3 Are the Same Game".
Oh, and speaking of snow, we cannonballed through a lot of it in this Hands-On Preview of Need For Speed: The Run.
Hit the jump for the rest of the Weekly Warp-Up.
The Week in Reviews…
The Week in New Games…
Amazing Paperboy Delivers…
It's a Secret to Everybody…
And Finally…
With the release of Batman: Arkham City, Mark Hamill has retired as The Joker. Again. And I think he means it this time.