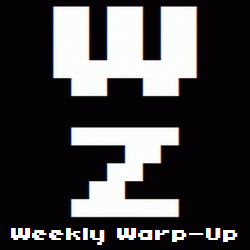 No, that's not a typo. Welcome to the Weekly Warp-Up, your weekly wrap-up of the biggest and the best articles posted at Warp Zoned this week…
New York City should just officially change their name to Gotham. Think of what it would do for tourism! And doubly so since the New York Comic-Con was this weekend. Who wouldn't want to go to the Gotham City Comic-Con? Nerds who haven't even been born yet just had a brain meltdown over that thought.
While the NYCC is typically more low-key than the much better known San Diego Comic-Con, there was still plenty of big announcements:
Oh, and there's a very good chance Capcom goofed and revealed the Vita's North American release date.
Hit the jump for the rest of the Weekly Warp-Up.
The Week in New Games…
Amazing Paperboy Delivers…
It's a Secret to Everybody…
And Finally…
Later this month, G4 will be creating a series of short films based on Duck Hunt, Mario Kart and Angry Birds.