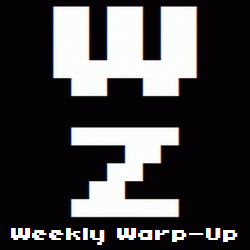 No, that's not a typo. Welcome to the Weekly Warp-Up, your weekly wrap-up of the biggest and the best articles posted at Warp Zoned this week…
Get Warp Zoned!
It's a bit of a slow news week this week, but the staff of Warp Zoned managed to whip up another edition of The Next Level focused on The Games of October 2011. Bring on Batman and Dark Souls and Forza Motorsport 4 and Battlefield 3 and more games to keep us enthralled until All Hallow's Eve.
Hit the jump for the rest of the Weekly Warp-Up.
The Week in Reviews…
The Week in New Games…
Amazing Paperboy Delivers…
And Finally…
Steve Jobs lost his battle with pancreatic cancer this week. RIP Steve.