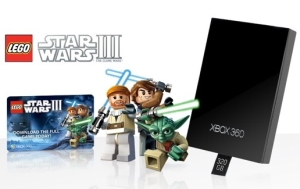 Microsoft has announced the 320 GB hard drive featured in the Gears of War 3 Limited Edition Xbox 360 will be available separately later this month.
The drive will retail for $129.99 and it'll be compatible with all Xbox 360 S models. If that price seems a tad high to you, don't worry, Microsoft plans to package a download code for Lego Star Wars III: The Clone Wars with each drive.
OK, that's still pretty pricey for a 320 GB drive, but that's par for the course for Xbox 360 hard drives.