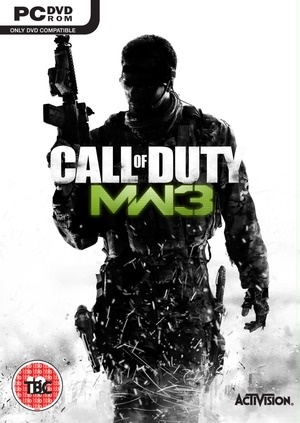 Activision has announced that Call of Duty: Modern Warfare 3 has become the biggest entertainment launch in history with total sales of over $400 million (that's 6.5 million copies) throughout North America and the United Kingdom on Tuesday, November 8.
This total surpasses the previous record holder, Call of Duty: Black Ops, which tallied $360 million in sales last year. Before that, Call of Duty: Modern Warfare 2 held the record with a one-day sales total of $310 million.
"We believe the launch of Call of Duty: Modern Warfare 3 is the biggest entertainment launch of all time in any medium, and we achieved this record with sales from only two territories," said Bobby Kotick, CEO of Activision Blizzard. "Other than Call of Duty, there has never been another entertainment franchise that has set opening day records three years in a row. Life-to-date sales for the Call of Duty franchise exceed worldwide theatrical box office for Star Wars and Lord of the Rings, two of the most successful entertainment franchises of all time."
While the sales numbers of Modern Warfare 3 are impressive, who wants to tell Bobby that Harry Potter and the Deathly Hallows Part 2 sold over 11 million tickets in a single day this past July? And then another five million were sold the next day with yet another five million sold on the day after that?
It doesn't matter how often gamemakers shout "We're bigger than Hollywood!" It always requires the same faulty math Activision employs here where 6.5 million copies of a game sold at a minimum of $60 per copy somehow creates a more popular product than a film that tallies 11 million tickets sold at $8 a pop.