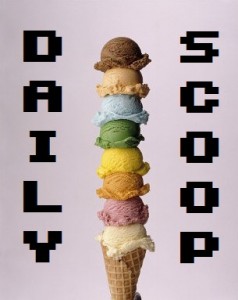 Well, it's been a long weekend for me, folks! I headed out to MEPACon from Friday to Sunday, where I played a staggering 28+ hours of Dungeons and Dragons. It was glorious! But now I'm back at work, and I'm exhausted. I really want to action point and take a nap.
Can that be done?
Anyway, Amazon's starting Black Friday early! Today's Deal of the Day in video games is a bunch of four star games for under $20. There are some good ones on there – Bioshock 2 is like 10 bucks! Scoop it up, y'all!
Amazon also has some new weekly deals up:
Our amazing editor, John Scalzo, has also been hard at work gathering Black Friday deals. So far, he's got:
No video game shirts today… sorry, folks. Maybe we'll have better luck tomorrow!