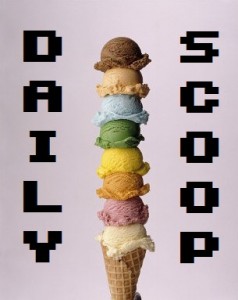 And so another Gold Box Event sneaks up on us! Video games are what's for dinner over at Amazon. The big Deal of the Day is EA's FIFA 12, which is just $39.99 today on PS3 and Xbox 360. Other Gold Box Deals today are:
6:00 AM PST/9:00 AM EST: Objection! It's Phoenix Wright: Ace Attorney for the DS, just $15.99
8:00 AM PST/11:00 AM EST: Get Suda-crazy with No More Heroes: Heroes' Paradise for $27.99
10:00 AM PST/1:00 PM EST: Get the Xbox game Sonic Free Riders for just $14.99
1:00 PM PST/4:00 PM EST: Engage in combat across the globe, dodging skyscrapers, and turning their enemies into fiery supersonic debris – never before has combat been so fast and in-your-face! – this one's gotta be Ace Combat Assault Horizon!
3:00 PM PST/6:00 PM EST: Prepare to compete in the Olympic Winter Games with your friends and family like you never thought possible! Mario and Sonic at the Olympic Games, anyone?
6:00 PM PST/9:00 PM EST: A collection of single player puzzle games designed to provide puzzle fans and fanatics over 500 hours of play time spread across over 1,000 addictive games – Puzzler World, perhaps?
8:00 PM PST/11:00 PM EST: Kill Zombie's on your PC! – Probably Left 4 Dead 2, though that misuse of the apostrophe makes me want to choke everyone!
No game-related t-shirts today, but I'm loving the nostalgia in today's Qwertee: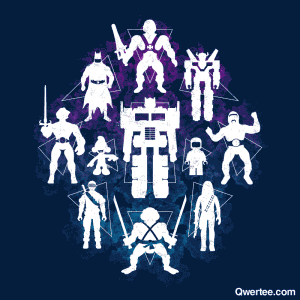 This is just way too cute.