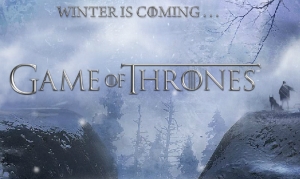 Winter is coming. But fear not, for this Winter you'll be able to experience an action RPG based on the "Game of Thrones" television series with a story created by George R.R. Martin himself. Developed by Cyanide Studios and published by Atlus, Game of Thrones will be released for the PC, PS3, and Xbox 360 in early 2012.
In addition to a story supervised by Martin, the Game of Thrones game will also feature the actors (and their likenesses) from the acclaimed HBO series. So what will players be getting themselves into with this latest adventure in Westeros? Here's what Atlus had to say:
In this 30-plus hour action RPG, players will enter the gritty and medieval fantasy world of Westeros. As one of two original characters with disparate motivations, both former soldiers of Robert's Rebellion, players will forge alliances and wage battles as they play a pivotal role in the ongoing war for power of the Seven Kingdoms. Their journey will span numerous quests, during which they will interact with many characters and make key decisions that impact the realm.

Standing before the majesty and bitter isolation of the Wall or walking through the streets and alleys of King's Landing, players will not simply pass by locations and characters integral to the series; they will explore and interact with them, meeting and learning about the people and history that defines them and their importance. Key decisions and major events will have meaningful impact on Westeros, allowing the player to witness how the game world evolves over time based on their actions or inactions. Moreover, Game of Thrones introduces an innovative "active slowdown tactical combat engine" in which combat mirrors the series' thoughtful approach to war and politics: fighting slows but never stops entirely, forcing the player to make quick, pressured choices before their enemy strikes again.
Atlus has launched the official website for Game of Thrones: The Game at GameOfThrones-TheGame.com. There's not much there right now, but as they say, Winter is coming.