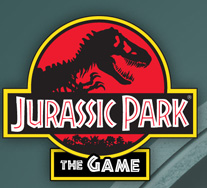 Following Microsoft's lead, Sony has reorganized the PlayStation Store into PS3 Games (titles that were first released as disc-based games) and PSN Games (titles exclusive to the PS Store). Best of all, on the first day of this new store setup they've made one of the best disc-based PS3 games ever available to download. I refer, of course, to Red Dead Redemption.
The original redemption of John Marsten, as well as his cowboy antics battling the undead hordes in Red Dead Redemption: Undead Nightmare, are now available to download for $39.99 and $19.99, respectively.
meanwhile, the new "PSN Games" storefront will receive three new games on its first day of existence:
Jurassic Park: The Game ($29.99)
Security systems have failed and the creatures of the park roam free. Now, a rogue corporation will stop at nothing to acquire the embryos stolen and lost by Dennis Nedry. Experience a brand new adventure and see new areas and dinosaurs in this landmark game set during the first Jurassic Park movie.
Hollywood Squares ($9.99)
Play with friends and family on the famous tic-tac-toe game board occupied by "center squares" Kathy Griffin, Brad Garrett, Martin Mull and Jeffrey Tambor! Host Tom Bergeron asks the celebrities questions, and you judge whether the answers are true or false.
BurgerTime World Tour ($9.99)
BurgerTime lives again! This culinary classic used to rip quarters from your pockets. Now it's back but in Next-Gen form with 3D graphics on a rotating cylindrical axis in a whole new burger world. In fact, 4 new worlds! And 50 levels, four gargantuan boss characters, and up to 4-players, online!
Finally, a new PSone Classic, Vanguard Bandits, will be added to the PS Store. The availability of this JRPG has surely broken the hearts of eBay sellers everywhere as it's been selling on the auction site for $100-$200.
To get the full flavor of this week's PlayStation Store update, including more details on these games and all of the new add-ons, head on over to the PlayStation.Blog.