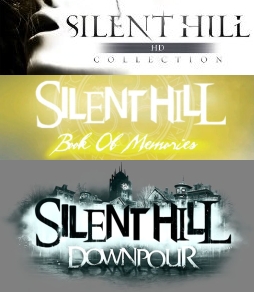 The Wintertime is already cold and dark and a little scary, but Konami plans to make it downright terrifying next year. Over the first three months of 2012, the publisher plans to release three new games in the Silent Hill series.
Konami plans to ease us into their Silent Hill marathon with the release of the Silent Hill HD Collection on January 24. The PS3/Xbox 360 package collects Silent Hill 2 and Silent Hill 3 together and gives them an HD makeover for the first time.
In February, the terror goes portable as Silent Hill: Book of Memories comes to the Vita. Sony's next handheld is scheduled for a February 22 launch in the US, so consider this one a launch title.
Finally, the Vatra Games-developed Silent Hill: Downpour will be released for the PS3 and Xbox 360 in March.
And they say Christmas Halloween comes but once a year.