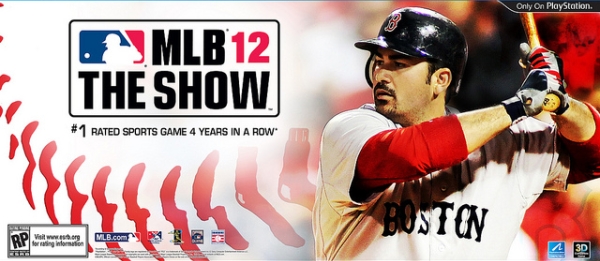 2K Sports took their licks with a Major League Baseball 2K12 announcement earlier this week and now Sony gets their turn at the plate with a MLB 12: The Show announcement. The consolemaker's annual baseball franchise will be coming to the PS3 and Vita on March 6, 2012.
MLB 12: The Show for the PS3 will feature Move functionality as well as a 3D display option. The Vita version will sport "all of the core gameplay features found in the PS3 version providing a big league experience that players can take with them on road, anytime, anywhere." Boston Red Sox first baseman Adrian Gonzalez will appear on the cover of both versions.
"I feel very humbled to be chosen for the cover of MLB 12 The Show," said Gonzalez. "I think most sports fans would agree it's a dream come true to be immortalized as the cover athlete for a video game so I jumped at the chance to work with a leading franchise like The Show. It's truly a great honor."
Joe Mauer of the Minnesota Twins was the most recent cover athlete for the series, appearing on the box of both MLB 11: The Show and MLB 10: The Show.