New Releases: Mario Kart 7, Assassin's Creed Revelations for PC, NatGeo Challenge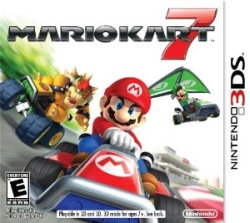 With December upon us, the Fall gaming rush has come to a close as only a handful of titles are left to be released in 2011. But one of those games is also one of the biggest games of the year, Mario Kart 7. The first "numbered" Mario Kart sequel also adds a number of other new features to the series including karts with hang gliders, underwater tracks, and first-person tilt controls.
Also available in stores this week is the PC version of Assassin's Creed: Revelations and the PS3/Wii/Xbox 360 trivia contest National Geographic Challenge!
It's Dangerous To Go Alone! Read This.
A Commenter Is You!