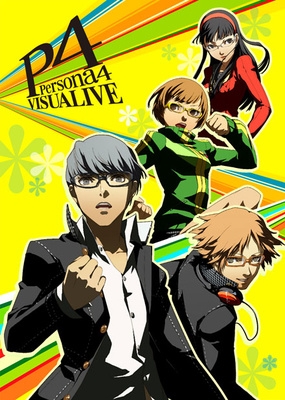 Atlus' RPG/school sim Persona 4 has been seeing a lot of attention lately in it's home country of Japan. At the Tokyo Game show this year, two new games in the franchise were announced, Persona 4: The Golden for Vita and Persona 4: Ultimate Mayonaka Arena for Xbox 360/PS3. Even an anime based on the series, called "Persona 4: The Animation," has begun airing in Japan and is on episode six.
The video game is breaking some entirely new ground as well… ground in REAL LIFE. The new production company Marvelous AQL has greenlit Visualive Persona 4, a stage play based on the popular video game. The play is set to run from March 15, 2012 through the 20th at the Sunshine theater in Tokyo.
The voice actor for Teddie (Kuma in the Japanese version) is even reprising his role from the video game on stage.
[Source: Anime News Network]