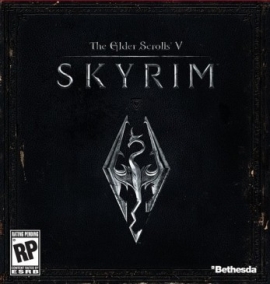 When I went to pick up my copy of The Elder Scrolls V: Skyrim at a midnight release party I got there three hours early and I was STILL 150th in line at the store here in Phoenix. By 11:30, the line was in the 400s. It was then that I knew that Skyrim had one of the biggest openings of the year, and as it turns out, I was right.
A press release from Bethesda parent company Zenimax today revealed that seven million copies of their latest Action RPG/Soul-Consuming-Fantasy-Life-Simulator have been shipped to date, equaling about $450 million in revenue. Within 48 hours of it's release on 11/11/11, more than 50% of all the shipped copies were sold, and massive re-orders for the game through many outlets are already expected. On Steam, Valve's computer game distribution service, it was reported that over 280,000 players were playing the game simultaneously, shattering the previous record.
In addition to the huge sales numbers, Zenimax stated the game has seen "perfect" reviews from more than 50 outlets.
"Todd Howard and his team at Bethesda Game Studios have crafted a very special game," said Robert Altman, Chairman and CEO of Zenimax media, "Anticipation for Skyrim has surpassed any game in our company's history, and we are pleased that sales and reviews have reflected the quality and hours of amazing gameplay it provides."
I for one have already thrown around 40 hours into this game, and think that this praise is, indeed, warranted. Now if you will excuse me, this news post is cutting into my precious adventuring time.