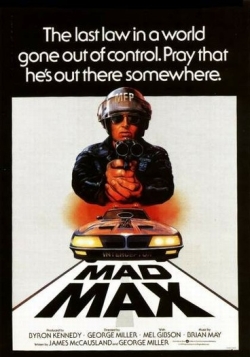 It looks like the staff of Team Bondi won't be able to escape their former "brutal" boss. Brendan McNamara, the controversial studio head who forced his team to work a "perpetual crunch time," has been hired by George Miller's KMM Interactive, the same studio that hired most of the former Team Bondi team members.
And the newly expanded KMM Interactive already has two ambitious projects on their plate. First up, they'll be developing a game adaptation of Mad Max: Fury Road. Miller has been trying to get the movie (and the game) off the ground for over a decade, but it looks like shooting will finally begin next year. Warner Brothers is helping to produce the film and their interactive division, WB Games, will publish the game adaptation.
KMM Interactive also secured the rights to McNamara's next project, Whore of the Orient. No details about the game were revealed (though we do know "Whore of the Orient" is a nickname for the city of Shanghai), but McNamara told Eurogamer that "It's one of the great untold stories of the twentieth century."
Let's hope he doesn't cause another group of developers to go crazy to tell it.
[Source: The Australian Financial Review]