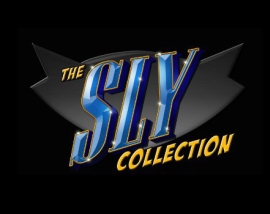 Sony has slyly updated the PlayStation Store with all three games from The Sly Collection, available individually and as a three-game bundle.
Sly Cooper and the Thievius Raccoonus, Sly 2: Band of Thieves, and Sly 3: Honor Among Thieves are available to download for $9.99 each and include Trophies, high definition graphics, and a 3D viewing option. At $29.99, The Sly Collection bundle is actually more expensive (by two pennies!) than buying all three games separately.
Also available this week is a multiplayer action game based on Voltron: Defender of the Universe, the theatrical trivia of Scene It? Movie Night, and two more "PS3 Full Games": Call of Duty: Modern Warfare 2 and De Blob 2.
Finally, this week sees the release of the PSone Classic Darkstalkers (vampire fighting, woo!) and the PS2 Classic Tak 2: Staff of Dreams.
For more information on all of these titles (and this week's new game add-ons), check out the PlayStation.Blog.