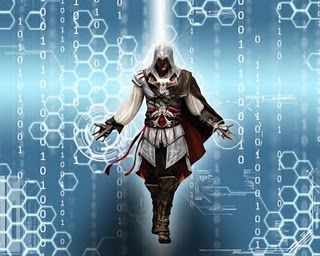 Hollywood and the video game industry don't mix, it's almost a fact.  When video games cross into movie territory, we get things like House of the Dead and that Super Mario Bros. movie that still haunts my nightmares.
Just last year, Ubisoft's Prince of Persia franchise opened in theaters to a lukewarm critical and commercial reception, but Ubisoft has another acrobatic franchise that they hope to bring to theaters: Assassin's Creed.
Sony Pictures has just signed a deal with Ubisoft to bring their stealth/action franchise to the big screen. Ubisoft had a big caveat though: They want control of everything. And the unprecedented deal does seem to give Ubisoft control of everything including the script, casting, budget and the release date.
The Assassin's Creed franchise is huge, with combined franchise sales reaching above 30 million copies, and Assassin's Creed: Revelations dropping next week. It'll be interesting to see whether the Assassin's Creed movie will be another unfortunate game-to-film adaptation or whether it makes a killing at the box office.
[Source: New York Magazine]