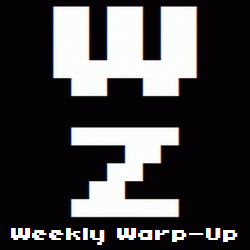 No, that's not a typo. Welcome to the Weekly Warp-Up, your weekly wrap-up of the biggest and the best articles posted at Warp Zoned this week…
Get Warp Zoned!
Poor Peyton Hillis. Poor, poor Peyton Hillis. The Madden Curse Strikes Back and it has made the popular Browns running back its latest victim. But we thought we'd check in with the rest of the players who participated in the Madden NFL 12 cover tournament with A Midseason Report on All 32 Cover Finalists.
If you'd prefer to focus on this Fall's other major sport, shopping, we've got some more good news: the Black Friday ads are slowly being released. We've got the game deals for Walmart, Best Buy, and Target all sorted for your pre-Black Friday planning.
Finally, this week has seen a huge number of "announcements of announcements." Get the scoop on Call of Duty 9, Saints Row 4, Gran Turismo 6, and a few more after break.
The Week in Reviews…
The Week in New Games…
Amazing Paperboy Delivers…
It's a Secret to Everybody…
And Finally…
Felicia Day's Dragon Age: Redemption continues with the fifth episode.