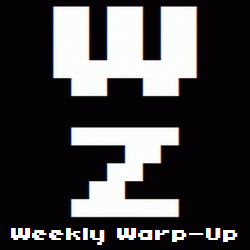 No, that's not a typo. Welcome to the Weekly Warp-Up, your weekly wrap-up of the biggest and the best articles posted at Warp Zoned this week…
Get Warp Zoned!
One of America's great holidays is almost upon us. That's right, Thanksgiving Black Friday is right around the corner. Don't act surprised. You knew that joke was coming.
Our Black Friday countdown continues with a rundown of deals at four additional shops: GameStop, Toys R Us, Kmart, and Sears. This year's bargains are pretty amazing, so you better start working on your Black Friday plan now.
And speaking of bargains, our own Adam Woolcott took some time out of his busy schedule to have a few Adventures In Xbox Live Indie Games. Adam selected five games that are available to download for a dollar apiece and found a quintet of memorable games that can be obtained for less than the price of a used copy of Madden NFL 06.
Hit the jump for the rest of the Weekly Warp-Up.
The Week in Reviews…
The Week in New Games…
Amazing Paperboy Delivers…
It's a Secret to Everybody…
And Finally…
A stage play based on Persona 4 will open in Japan next March. You didn't think that would happen in the US did you?