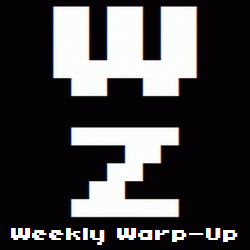 No, that's not a typo. Welcome to the Weekly Warp-Up, your weekly wrap-up of the biggest and the best articles posted at Warp Zoned this week…
Get Warp Zoned!
As the calendar turns from October to November, we begin gearing up for the biggest month of new releases in the entire year. But we also decided to look back at the What We Played in October in the most recent Warpback and we examined the Games of November in the latest edition of The Next Level.
Hit the jump for the rest of the Weekly Warp-Up.
The Week in New Games…
Amazing Paperboy Delivers…
It's a Secret to Everybody…
Nintendo is working on an original Legend of Zelda game for the 3DS and the Majora's Mask remake may still happen.
And Finally…
Do a barrel roll! Do a barrel roll now!