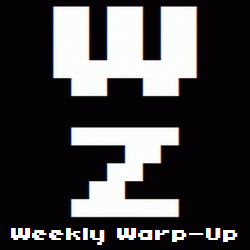 No, that's not a typo. Welcome to the Weekly Warp-Up, your weekly wrap-up of the biggest and the best articles posted at Warp Zoned this week…
Get Warp Zoned!
A lot of gamers are thankful for Bethesda's Elder Scrolls V: Skyrim. The massive RPG has managed to soak up nearly every gamer that's not playing Call of Duty: Modern Warfare 3 or The Legend of Zelda: Skyward Sword. And there are a lot of us out there that are playing more than one of those games at the same time. Whoa!
But like the Pilgrims in search of a new place to call home, one Skyrim player adventured beyond the borders of the game. There he found the lands of Morrowind and Cyrodiil, already available in Skyrim. Is this Bethesda's plan for future Skyrim expansions? Or is it just a fun Easter Thanksgiving egg for the most dedicated players? Whatever it is, it certainly made for some lively discussion around the dinner table during the holidays.
Hit the jump for the rest of the Weekly Warp-Up.
The Week in Reviews…
The Week in New Games…
Amazing Paperboy Delivers…
It's a Secret to Everybody…
And Finally…
The finale of Felicia Day's Dragon Age: Redemption is online now. The Internet is obviously thankful for leather-clad redheads!