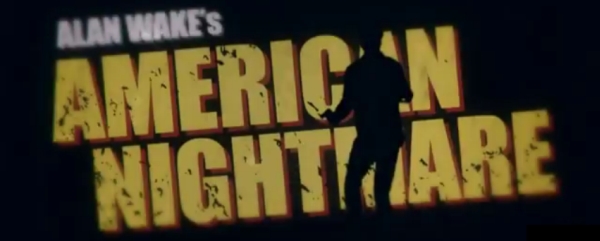 A week after officially unveiling Alan Wake's American Nightmare at the 2011 Spike TV Video Game Awards, Remedy has unveiled the first story details for the downloadable title. Staying true to their promise that it's not Alan Wake 2, the developer confirmed that American Nightmare actually takes place in "Night Springs," the fictional TV show from Alan Wake. And due to its "fictional" nature, the story is going to be taking a pulpy turn:
The main story mode in Alan Wake's American Nightmare is part of the "Night Springs" TV show fiction and offers an exaggerated pulp action adventure where the horrors of reality have the all too easy habit of coming true. Alan Wake finds himself stuck in an altered reality filled with dangerous shadows; he must leap into action and pursue his evil doppelganger, Mr. Scratch, across the Arizona mesa towards the town of Night Springs. Scratch, a supernatural serial killer, has his evil plans set on Wake's wife, Alice. Wake must learn to control reality itself and unravel the secret to Mr. Scratch's demise while using the power of light to put an end to the darkness.
Remedy also announced the Fight Til Dawn arcade mode today. In Fight Til Dawn, players must "survive a full night of enemy onslaughts while racking up their score." By loading up on weapons and using safe zones, players will have to survive the night and destroy as many demons as possible to write the highest score possible onto the game's leaderboards.
Alan Wake's American Nightmare will be available exclusively as an Xbox Live Arcade download in early 2012.