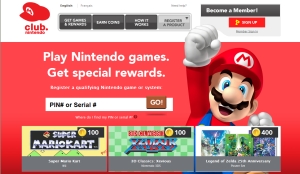 As expected, Nintendo has relaunched their Club Nintendo rewards program, which now includes a variety of free games!
Starting today, Club Nintendo members can exchange 100 Coins for Super Mario Kart (Virtual Console), 150 Coins for Fluidity (WiiWare), 100 Coins for 3D Classics: Xevious (3DS eShop), and 150 Coins for Mario vs. Donkey Kong: Minis March Again! (3DS eShop). Considering the fact that these games are priced between $6 and $12, that's a pretty good deal. A new selection of games will be chosen in early January, so redeem your Coins today if one of these four titles tickles your fancy.
These games will be joined by other new Club Nintendo rewards like Nintendo-themed notebooks, pen cases, and a set of limited-edition posters honoring the 25th anniversary of The Legend of Zelda.