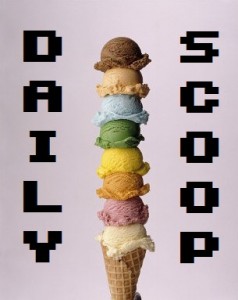 I know it's a Thursday, but it feels like a Monday! Such a Monday. I think it's the fact that I wake up and it's dark, and I leave work and it's dark, and I didn't get my Starbucks this morning, and why can't it already be Friday… or better yet, Sunday, so I can already be playing Mario Kart 7? The nerve of this Thursday.
Anyway, I'm sure you're wondering what's up on Amazon for their third day of 19 Days of Deals! It's PC Games, and has a pretty wide variety – you can get downloads of Darksiders or Metro 2033 for $4.99, Sid Meier's Civ V Game of the Year Edition or L.A. Noire for $29.99, and many others. Check it out!
No game shirts today, but I'm a sucker for this awesome Star Wars shirt over at Nowhere Bad: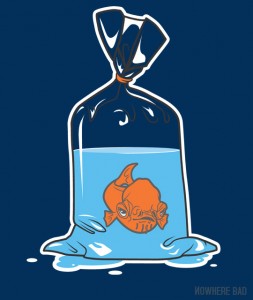 It's a… carp?