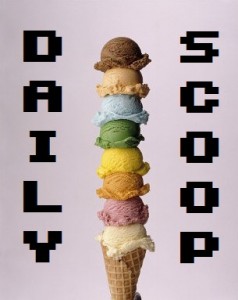 YAY! It's Friday! We made it to the end of the week, people. That is reason to celebrate! Though I have to sadly admit that my skeeball league team, the Alex Mack Daddies, had our first loss last night during the finals. It was an amazing game, though, and we all rolled well, and the skeeson was awesome, so I can't really be too sad! And the weekend begins in just a few short hours, so really… what's there to be sad about?
Certainly not today's deals, that's for sure!
It's the fourth day of Amazon's 19 Days of Deals, and today they've got accessories galore! Thinking about getting that Nerf Armor for your 3DS? Maybe you want some extra, off-brand Wii wheels? Scoop 'em up!
Today's Yetee is rockin' like Dokken, if Dokken were Bowser:
There is no doubt in my mind that Bowser would make a kickass metal singer.