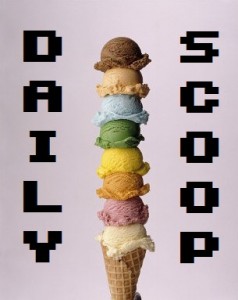 It's a dreary day here in Philadelphia, and I've been listening to Radiohead nonstop. I had "Where I End and You Begin" stuck in my head when I woke up, so I started with Hail to the Thief and just kept it going. I love days when I remember how beautiful The Bends is…
Anyway, it's the ninth day of Amazon's 19 Days of Deals, and it's Lego Day, hooray!! You can save up to 33% on all those Lego titles you've been meaning to pick up, like Lego Harry Potter: Years 5-7 and Lego Pirates of the Caribbean. Scoop 'em up! And if you've got any extra Legos just laying around, consider playing some Brikwars. Seriously, it is amazing.
There's also the Deal of the Day in video games, which is a $50 credit with the Xbox 360 250GB Holiday Value Bundle. Not enough? You still want more? How about this giant Buy One, Get One 50% Off sale? Or the fact that GameStop is going to start their Buy Two Used Games, Get One Free sale in two days – tomorrow for Power Up Rewards members? In case you hadn't noticed, it's the holiday season.
On the t-shirt tip, Qwertee's "Call of Due Tea" made me chuckle: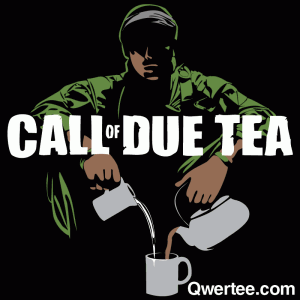 How many blops of sugar do you want with that?