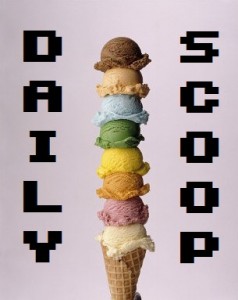 The good news is that the rain cleared up and it looks gorgeous outside. The bad news is that the weather has dropped 20 degrees! This season needs to stop being so bipolar all the time.
On the tenth day of Amazon's 19 Days of Deals, they're having a sale on Sony's "Long Live Play" games! They're up to 50% off today only. Games include Uncharted 3: Drake's Deception for $39.99, inFAMOUS 2 for $29.99, and Killzone 3 for $19.99 – wait, Killzone 3 is $19.99? *Shakes fist at Amazon* damn you!! I am not allowed to buy anymore games!! *Grumbles*
There are two amazing t-shirts today, one with a Pokemon theme and one with a Zelda theme: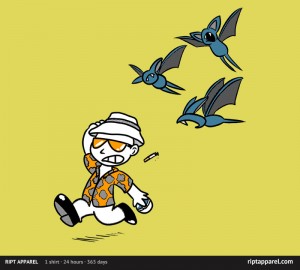 That one is Ript's "We Can't Stop Here," and this is The Yetee's "Revenge of the Cuccos:"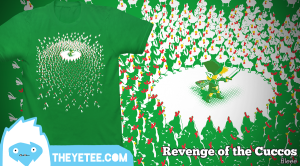 Too many cute things! Stop it, Internet!