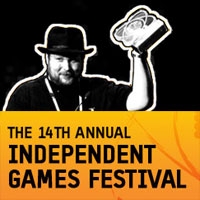 The organizers of the Independent Games Festival have announced that they've partnered with Microsoft to create the XBLA Prize.
The prize is open to any entrant in the Main Competition or the Student Showcase. And the IGF entrant who wins the XBLA Prize will receive a "guaranteed first-party publishing deal to release the selected title on Microsoft's Live-enabled platforms, including the Xbox Live Arcade, Windows Phone, and Windows." Funding to complete the title will also be offered to the winning development team.
Microsoft's Ted Woolsey, Head of First Party Publishing for XBLA, said, "Playing a role in empowering creative, independent developers, and then delivering the fruits of their labor to a wide fan base on Xbox 360, Windows Phone and soon Windows 8 is an amazingly rewarding job for me and the publishing teams at Microsoft Studios. We can't wait to see what will come next!"
The 2012 IGF Awards will be handed out during next year's Game Developers Conference in San Francisco on March 7th, 2012. The complete list of entrants for next year's IGF Awards can be found here.