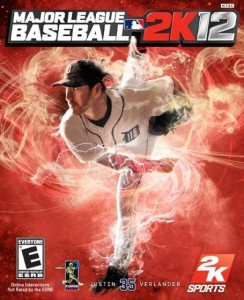 This wintry Wednesday can definitely be classified as a slow news day. Thankfully, 2K Sports has added some Spring to our steps with the reveal of Justin Verlander's Major League Baseball 2K12 cover. The Detroit Tigers pitcher went 24-8 with 250 strikeouts in 2011 en route to winning the AL Cy Young and AL MVP award. He also threw his second career no-hitter and took two other potential no-hitters into the 8th inning before surrendering a hit.
That's quite a resume for a guy who's only 28.
Major League Baseball 2K12 will be released on the DS, PC, PS2, PS3, PSP, Wii, and Xbox 360 on March 6, 2012.