The Mayans and film director Roland Emmerich would have us believe that the end of the world is nigh. Really nigh. Knee nigh almost. But despite the warnings, it seems most game designers shirked off the warning that was Emmerich's masterpiece 2012 and decided to roll out the same old stuff. We have Final Fantasy XIII-2, Guild Wars 2, Borderlands 2, Darksiders II, The Darkness II, Mass Effect 3, Max Payne 3, Soul Calibur V, and Street Fighter X Tekken (I know the X doesn't equal 10, but it might at well). I am sure some of these games will be amazing (and I have my £40 saved for Borderlands 2 already), but if it really, truly is the end of life, the universe and my games consoles, then is it too much to ask to play something new before we're all burned, drowned, stabbed or frozen to death (depending on which mood Emmerich is in) instead of say, another instalment of Call of Duty or, hypothetically, taking an isometric political espionage strategy game from 1993 and turning it into yet another First Person Shooter?
Thankfully no.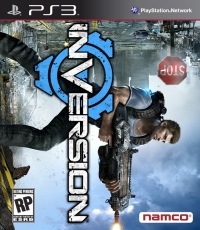 Inversion
Developer: Saber Interactive
Publisher: Namco Bandai
Platforms: PS3, Xbox 360, PC
Okay, it's another FPS, so yes, I am being a little hypocritical. But Namco have at least tried to take it in a different direction. Up. Unknown beings invade the Earth, screwing with gravity, meaning conventional FPS tactics need to be binned for some new gravity-defying acrobatics where you have to learn to leap from floor to wall to ceiling while manipulating the objects around you. It's like one of the developers was playing Super Mario Galaxy and thought "What if Mario had a gun? Lots of guns? And a family to rescue instead of an annoyingly sweet girlfriend?" Or had that scene from Inception on repeat.
Either way, as the tagline says, "Don't just defy gravity. Command it."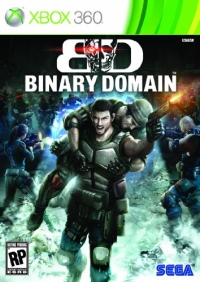 Binary Domain
Developer: Yakuza Studio
Publisher: Sega
Platforms: PS3, Xbox 360
Thematically and visually similar to Sega's underrated Vanquish, but offering the squad-based shooting experience of Gears Of War, BD comes to you from the company's regular producer Toshihiro Nagoshi via his new outfit Yakuza Studio. Despite the post-apocalyptic Tokyo setting, facing off against hordes of robots gone H.A.L., the most interesting aspect of this new game is the Consequence System, where your actions will have, you guessed it, consequences. But the game's designers insist there is no right or wrong answers to the choices you face. Not only will these choices impact on the different outcomes of the story, but also on the level of trust within your team, as they begin to question their mission and life in a fashion akin to recreational drug user and author Philip K. Dick. "Are we robots becoming more human, or are we humans becoming more robotic?"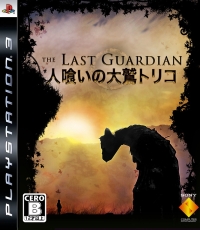 The Last Guardian
Developer: Team Ico
Publisher: Sony Computer Entertainment
Platforms: PS3
Apparently the Japanese title roughly translates as "Trico, the man-eating eagle," which I almost wish was the English title. While it is the spiritual successor to Team Ico's last two games, Ico and Shadow Of The Colossus, the player takes control of a young boy who has somehow befriended a creature of legend; a griffin. It has now been confirmed that director Fumito Ueda has left the warm embraces of Sony and is working on Guardian as an independent contractor. He has previously stated that the griffin-possibly-known-as-Trico (or GPKAT) will at first be hostile to the boy, and that the game will be as much about their growing friendship as it is about sneaking past soldiers, made all the more harder by GPKAT not being as obedient as a golden retriever. This will force the player to come up with some cunning ways to get GPKAT's attentions and lead him to whichever soldier you wish him to consume. The much delayed game looks finally set to be released sometime in 2012.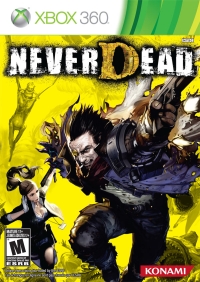 NeverDead
Developer: Rebellion Developments
Publisher: Konami
Platforms: PS3, Xbox 360
Apparently directed by Shinta Nojira over at Rebellion, although from the sounds of it, Sam Raimi and Guillermo Del Toro had an unwanted love child, and this is the resulting smogmorsion. The game follows cursed immortal/wise-cracking demon hunter Bryce Boltzmann and his wiser-cracking sidekick Arcadia Maximille as they roam the streets, hunting minions of the Demon King, desperately seeking 500 years worth of revenge when Bryce's wife was slain by the SOB way back when. The main attraction to this third person shooter, apart from Arcadia cleavage and the amazing art direction, is the ability to rip off your own limbs and use them as weapons, or in the case of demon dogs, to play fetch the bone, literally.
Sound Shapes
Developer: Queasy Games
Publisher: Sony Computer Entertainment
Platforms: Vita
A side scrolling platformer/rhythm game with a fusion of Little Big Planet, where the elements of the levels themselves make the funky beats. You take control of a scrunchy blob, collecting coins and generally making music as you hop along avoiding lasers and other enemies. There is also a user-friendly level editor that makes use of the Vita's touch screen and back touch pad, where you make the music and the game generates levels based on your input. You can then share the songs/levels with friends, enemies, and frenemies alike.
Dishonored
Developer: Arkane Studios
Publisher: Bethesda Softworks
Platforms: PS3, Xbox 360, PC
Or Dishonoured for the non-American reader. Looking and playing like a mix between BioShock and Deus Ex (possibly due to the involvement of Harvey Smith), the open-word game is spread across four islands where past, present, and future blend with the imagination as you stealthily assassinate targets with a mix of magic and weaponry. Visual Design Director Viktor Antonov brings his genius from Half-Life 2, stating that with all the "sequels and sequels and sequels in the video game industry, and so many IPs that are known," he wanted to avoid drawing inspiration from current entertainment, going the opposite way, starting from scratch and looking at paintings, sculptures and photography to give the game its unique steampunk style.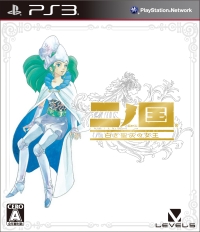 Ni No Kuni: Wrath of the White Witch
Developer: Level 5 / Studio Ghibli
Publisher: Namco Bandai
Platforms: PS3
Technically I'm cheating as this one has already hit Japanese shores, but for us Western fans of Studio Ghibli, this is a must buy for 2012. For those of you unfamiliar with Ghibli, dubbed the Disney of Japan, and the magical worlds created by Hayao Miyazaki, go and watch the following three films: My Neighbour Totoro, Princess Mononoke, and Spirited Away. If they do not convince you to play this RPG, which blends Studio Ghibli's hand drawn animation style and emotional storylines with traditional RPG elements in the entrusted hands of Level 5, nothing will. The Nintendo DS version, Ni no Kuni: Shikkoku no Madōshi, has already been released to critical praise. This is sure to follow suit.
The Last of Us
Developer: Naughty Dog
Publisher: Sony Computer Entertainment
Platforms: PS3
The third PS3 exclusive on the list, The Last Of Us surprised everyone at the Spike VGAs recently, not only for its brilliant trailer, but the fact it was being developed by Naught Dog, fresh from Uncharted 3: Drake's Deception (although we could have guessed given the fact that potential lead character Joel looks like Nathan Drake's homeless cousin, although will be portrayed by Troy Baker and not ND regular Nolan North). Despite the rabid creatures seen attacking in the trailer, the game's creative director Neil Druchmann has suggested it is not another zombie horror game, but instead, a survival game with a strong focus on the emotional bond between the two leads Joel and Ellie (who looks uncannily like a younger version of her actor counterpart Ashley Johnson). Details are still scarce, although from the viral videos and trailer it is believed to have something to do with Cordyceps Unilateralis, a not-too-friendly fungi that kills ants. It doesn't even have a release date, but if the Mayans are right, hopefully Naughty Dog will have this shipped before we truly are the last of us.