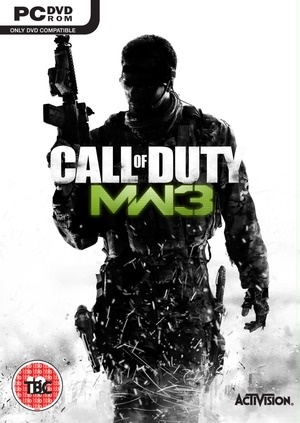 The NPD Group has released their report of the best-selling games in November 2011 and in a stunning upset, the number one spot went to… Call of Duty: Modern Warfare 3.
OK, a stunning upset that is not. And the rest of the top ten wasn't any more surprising as The Elder Scrolls V: Skyrim breathed fire on the number two spot and Battlefield 3 was redeployed to the front as the third best-selling game in November.
The industry's biggest month was able to supply even more new releases for the list as Assassin's Creed: Revelations (#4), Uncharted 3: Drake's Deception (#7), Saints Row: The Third (#8), and The Legend of Zelda: Skyward Sword (#9) all earned a spot on the top ten.
In fact, November 2011 turned out to be one of the biggest months for game sales ever. Anita Frazier, a spokesperson for The NPD Group, said, "This November marks the best November on record for sales of new physical content."
Here's the full top ten:
1. Call of Duty: Modern Warfare 3 (Xbox 360, PS3, Wii, PC)
2. The Elder Scrolls V: Skyrim (Xbox 360, PS3, PC)
3. Battlefield 3 (Xbox 360, PS3, PC)
4. Assassin's Creed: Revelations (360, PS3, PC)
5. Just Dance 3 (Wii, Xbox 360)
6. Madden NFL 12 (Xbox 360, PS3, Wii, PSP, PS2)
7. Uncharted 3: Drake's Deception (PS3)
8. Saints Row: The Third (Xbox 360, PS3, PC)
9. The Legend of Zelda: Skyward Sword (Wii)
10. Batman: Arkham City (Xbox 360, PS3, PC)