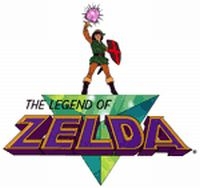 Nintendo has gone all out for The Legend of Zelda's 25th anniversary. In addition to the concert tour and multiple new game releases, the company has released a commemorative art book in Japan titled Hyrule Historia. Apparently, it also contains an official Zelda timeline sanctioned by Nintendo!
According to a fan translation at Kotaku, the timeline is actually comprised of three parallel universes, all of which are created due to Link's actions during and after The Legend of Zelda: Ocarina of Time.
Are you ready to think fourth dimensionally?
If Link fails in his quest to defeat Ganon, the events of A Link to the Past come to pass. However, if Link wins the day, the timeline splits in two distinct ways. The Wind Waker branches off from the future timeline where Ganon ruled for seven years while Majora's Mask follows on from OoT's ending of Link back in his boyhood village.
So, when its all mapped out, the official timeline looks like this…
1. Skyward Sword
2. The Minish Cap
3. Four Swords
4. Ocarina of Time
Timeline A: Link is Killed by Ganon in OoT
5A. A Link to the Past
6A. Oracle of Ages/Oracle of Seasons
7A. Link's Awakening
8A. The Legend of Zelda
9A. Zelda II: The Adventure of Link
Timeline B: Link Defeats Ganon in OoT, Returns to His Childhood. Timeline Continues From the Past
5B. Majora's Mask
6B. Twilight Princess
7B. Four Swords Adventures
Timeline C: Link Defeats Ganon in OoT, Returns to His Childhood. Timeline Continues From the Future
5C. The Wind Waker
6C. Phantom Hourglass
7C. Spirit Tracks
I realize this is the official timeline and I don't get a say, but I think it would make more sense thematically for the ruined world of The Wind Waker to follow from Link's death in OoT while the relative peace of A Link to the Past fits in better after the defeat of Ganon. Although, after I was reminded of all the Ocarina of Time callbacks in The Wind Waker, the official timeline definitely works.