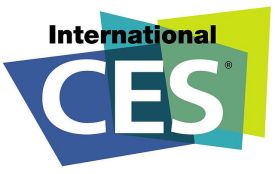 CNET has begun their Consumer Electronics Show coverage with a report detailing two supposed (and very surprising) game-related additions to the show floor.
According to CNET, CES 2012 (which will be held in Las Vegas from January 10-13) will include an appearance by the Wii U and multiple "new" Vita games.
Nintendo and Sony Computer Entertainment have typically shied away from attending CES, and a quick check of the Exhibitor Directory came up empty for both consolemakers. So it seems unlikely they'll make an appearance at this year's show as well.
I'd love to learn more about the Wii U in a few weeks, but it looks like this news is still a rumor for now.
UPDATE: Speaking to Joystiq, Nintendo confirmed that the Wii U will appear at CES 2012 in a special showing hosted by CES management:
Nintendo of America, working with the 2012 International CES management, will offer demos of the upcoming Wii U console to members of the media who did not see the system at the 2011 E3 Expo. Nintendo will not have a booth at CES, nor does it plan to include any games, experiences or information beyond what was available at the 2011 E3 Expo.