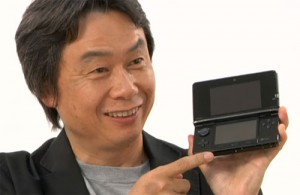 Shigeru Miyamoto has guided the good ship Nintendo for 30 years now, practically since the beginning of the company's forays into video games. But now, after creating Donkey Kong, Mario, Link, Star Fox, the Pikmin, and countless others, the famed developer is stepping down from his position as Managing Director of Nintendo EAD.
"Inside our office, I've been recently declaring, 'I'm going to retire, I'm going to retire,'" Miyamoto told Wired. "I'm not saying that I'm going to retire from game development altogether. What I mean by retiring is, retiring from my current position."
Miyamoto still plans to work for Nintendo and he still plans to develop new games, but he also revealed that he plans to move on to smaller projects, possibly even something he can do by himself:
"What I really want to do is be in the forefront of game development once again myself," Miyamoto said. "Probably working on a smaller project with even younger developers. Or I might be interested in making something that I can make myself, by myself. Something really small."
Work on this new project will likely begin in 2012, and Miyamoto told Wired that he'd like to show the game off publicly after a year.
You know how people are always going on about something insignificant being "the end of an era?" This announcement is truly the end of an era. It's my belief that no one has done more for video games than Shigeru Miyamoto and his absence from the grand stage will be felt for decades to come.
But, to paraphrase the man himself, even if it's delayed forever, I'm sure his next project will be great.