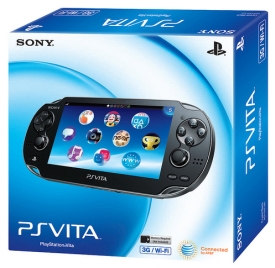 The PlayStation Vita is now available in Japan and, according to a Famitsu report (via Andriasang), Sony has sold 321,407 Vita handhelds in two days. Officially, those two days are considered the Vita's first "week" of sales by tracking firm Enterbrain.
For comparison's sake, 371,326 3DS systems were sold during its first "week" (February 26 and 27 of this year), while the PSP pushed 166,074 units in its first "week" (actually, a single day in 2004).
The Vita will make its North American debut on February 22, 2012 (or February 15 if you sprung for the First Edition pre-order bundle).