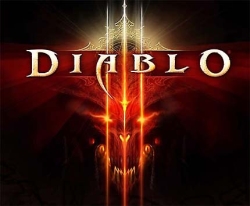 I had a wonderful girlfriend Linda. Together we drove to a small cabin in the mountains. It seems an archeologist had come to this remote place to translate and study his latest find: Necronomiconexmortis. The Book of the Dead. Bound in human flesh and inked in blood, this ancient Samarian text contained bizarre burial rights, funeral incantations, and demon resurrection passages, it was never meant for the world of the living. The book awoke something dark in the woods, something evil.
Sorry, that's a different book of unspeakable horrors written in human blood. But the sentiment is the same and Diablo III's opening cinematic, revealed last night at the Spike TV Video Game Awards, will definitely stir up your demon-killing bloodlust. The battle against the legions of Hell begins sometime in early 2012. I can't wait, can you?
Hit the jump to view the trailer.