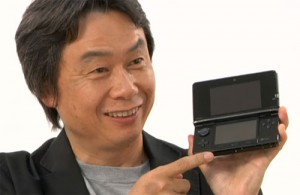 It seems that Shigeru Miyamoto himself doesn't even know when Shigeru Miyamoto is planning to retire.
A few hours after Wired broke the news that Miyamoto was planning to step down from his position as the company's Managing Director soon, Nintendo has issued a "correction" declaring that to be untrue. Speaking to Reuters, a Nintendo spokesperson denied every part of the Wired interview:
"This is absolutely not true. There seems to have been a misunderstanding. He has said all along that he wants to train the younger generation. He has no intention of stepping down. Please do not be concerned."
This is a far cry from Miyamoto's own words to Wired, which makes me think Nintendo is doing a little damage control. And why not? The news of Miyamoto's pseudo-retirement caused the company's stock to fall two percent today.
For the record, here's what Miyamoto told Wired:
"Inside our office, I've been recently declaring, 'I'm going to retire, I'm going to retire.' I'm not saying that I'm going to retire from game development altogether. What I mean by retiring is, retiring from my current position."
Sounds like a retirement announcement to me.